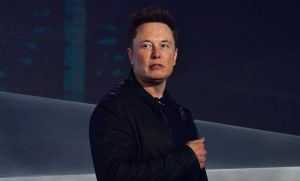 Elon Musk just listed for sale five of his California properties for a combined offering of $97.5 million, according to the LA Times.
The five properties — four in Bel-Air and another in Silicon Valley's pricey Hillsborough neighborhood — follow two other Bel-Air homes that Musk listed for sale in early May for a combined $39.5 million. Like the two homes before it. Musk confirmed last week in an appearance on Joe Rogan's podcast that he was selling the homes.
Elon Musk's Bel-Air properties include a modern mansion and three homes on a nearby cul-de-sac. The latest homes to hit the market include a modern mansion on Chalon Road and three adjacent homes on a nearby cul-de-sac. The Hillsborough estate sits on 47 acres of grounds with hiking trails, formal gardens and a 10-bedroom mansion that dates to 1916.
Earlier this month, he listed another mansion on Chalon Road for $30 million and the former Gene Wilder estate for $9.5 million.
Selling his California homes may not be the only moving the tech billionaire will be doing in the future. In a tweet last week, Musk said he will move Tesla's headquarters out of California "immediately" in response to Alameda County's stay-at-home orders. Days later, he defied county rules by reopening the car company's Fremont factory.
For the full story, visit The LA Times website.