JASON WOODRUFF
Jason Woodruff is a top-producing real estate agent in Los Angeles who has appeared over twenty times as a real estate expert on HGTV's hit show "My House Is Worth What?"...
[ Read More » ]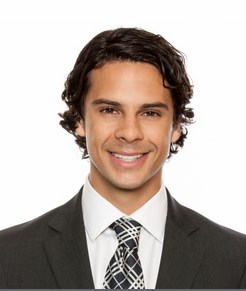 Patrick Lewey
Patrick understands and values the importance of a home. Inspired by a passion for architecture and investment, he thrives on finding clients
[ Read More » ]
Testimonials
We couldn't recommend this company more! They are attentive, knowledgeable and always help you m...
Claudia P.

We have you used Patrick and Jason to buy and sell two properties over the last 18 months. Amazing...
Dean O.

Place sold at asking, offer in a day. Lucky! Great photos probably made it happen. Happy customer....
Anna M.

[ View More Testimonials » ]
FEATURED PROPERTIES
View Details »
529 N Kilkea Dr
Los Angeles, CA 90048
4 BEDS | 4 BATHS
View Details »
1015 N. Kings Rd.
West Hollywood, CA 90069
2 BEDS | 2 BATHS
LATEST NEWS
Ronald Reagan's former Westside manor lists for $6.75M
January 23, 2020
In the posh Westside pocket called Little Holmby, a home with presidential pedigree ju... [ READ MORE » ]
'Wild 'N Out' producer settles down in Northridge
January 22, 2020
Nile Evans must've liked what he saw in Northridge. The executive pr... [ READ MORE » ]
© Copyright 2020 Woodruff Realty Group, Inc. All Rights Reserved.
Sitemap.
Real Estate Website Design by
Agent Image