JASON WOODRUFF
Jason Woodruff is a top-producing real estate agent in Los Angeles who has appeared over twenty times as a real estate expert on HGTV's hit show "My House Is Worth What?"...
[ Read More » ]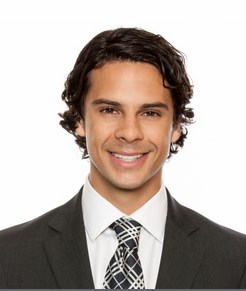 Patrick Lewey
Patrick understands and values the importance of a home. Inspired by a passion for architecture and investment, he thrives on finding clients
[ Read More » ]
Testimonials
Jason did an excellent job selling my property. He is very knowledgeable and was always readily av...
Gary Aikawa, DDS

We had an excellent experience selling our condo with Jason. He was always available and ready to ...
Louis Auerback

I almost listed with one of the discount real estate broker firms, thinking I would come out ahead...
Daniel Neisen

[ View More Testimonials » ]
FEATURED PROPERTIES
View Details »
1277 SUNSET PLAZA Drive
Los Angeles, CA 90069
4 BEDS | 4 BATHS
View Details »
1201 N GARBO Lane
Los Angeles, CA 90038
3 BEDS | 3 BATHS
LATEST NEWS
Warriors star Kevin Durant lists oceanfront pad for $13.5M
April 24, 2019
Kevin Durant isn't letting the NBA playoffs get in the way of a litt... [ READ MORE » ]
Jessica Alba records a quick home sale
April 23, 2019
Actress-entrepreneur Jessica Alba has sold a home in the Beverly Hills P... [ READ MORE » ]
© Copyright 2019 Woodruff Realty Group, Inc. All Rights Reserved.
Sitemap.
Real Estate Website Design by
Agent Image