JASON WOODRUFF
Jason Woodruff is a top-producing real estate agent in Los Angeles who has appeared over twenty times as a real estate expert on HGTV's hit show "My House Is Worth What?"...
[ Read More » ]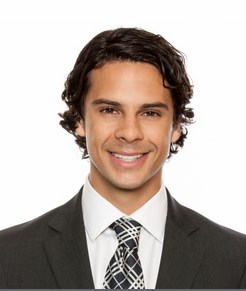 Patrick Lewey
Patrick understands and values the importance of a home. Inspired by a passion for architecture and investment, he thrives on finding clients
[ Read More » ]
Testimonials
Jason was amazing throughout every step of selling my first home. He is experienced and knowledgea...
Jeff Jerome

Jason did an excellent job selling my property. He is very knowledgeable and was always readily av...
Gary Aikawa, DDS

We had an excellent experience selling our condo with Jason. He was always available and ready to ...
Louis Auerback

[ View More Testimonials » ]
FEATURED PROPERTIES
View Details »
1201 N GARBO Lane
Los Angeles, CA 90038
3 BEDS | 3 BATHS
View Details »
8530 Holloway Drive
West Hollywood, CA 90069
1 BEDS | 1 BATHS
LATEST NEWS
Actor Alexander Gould snaps up a bungalow
May 20, 2019
Actor Alexander Gould, who grew up before viewers' eyes as a star on... [ READ MORE » ]
Beck's former Hancock Park home hits the market
May 17, 2019
Over the years, Beck's real estate portfolio has come to rival his d... [ READ MORE » ]
© Copyright 2019 Woodruff Realty Group, Inc. All Rights Reserved.
Sitemap.
Real Estate Website Design by
Agent Image