JASON WOODRUFF
Jason Woodruff is a top-producing real estate agent in Los Angeles who has appeared over twenty times as a real estate expert on HGTV's hit show "My House Is Worth What?"...
[ Read More » ]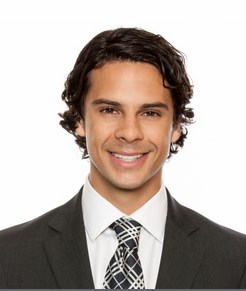 Patrick Lewey
Patrick understands and values the importance of a home. Inspired by a passion for architecture and investment, he thrives on finding clients
[ Read More » ]
Testimonials
I almost listed with one of the discount real estate broker firms, thinking I would come out ahead...
Daniel Neisen

Woodruff Realty made selling my condo a smooth professional process. I lived in another state and ...
Susan Porter

Jason is awesome! Grace under pressure with a challenging listing agent...he guided me thru this D...
Michael Leathers

[ View More Testimonials » ]
FEATURED PROPERTIES
View Details »
1277 SUNSET PLAZA Drive
Los Angeles, CA 90069
4 BEDS | 4 BATHS
View Details »
1201 N GARBO Lane
Los Angeles, CA 90038
3 BEDS | 3 BATHS
LATEST NEWS
'Ghostbusters' actress Annie Potts catches a buyer
April 15, 2019
It's nothing strange in this neighborhood: A Sherman Oaks house link... [ READ MORE » ]
The Best Time to List Your Home
April 12, 2019
Spring is the busiest season for home sales. If you're interested in selling, the best time ... [ READ MORE » ]
© Copyright 2019 Woodruff Realty Group, Inc. All Rights Reserved.
Sitemap.
Real Estate Website Design by
Agent Image